Schedule Goalie Training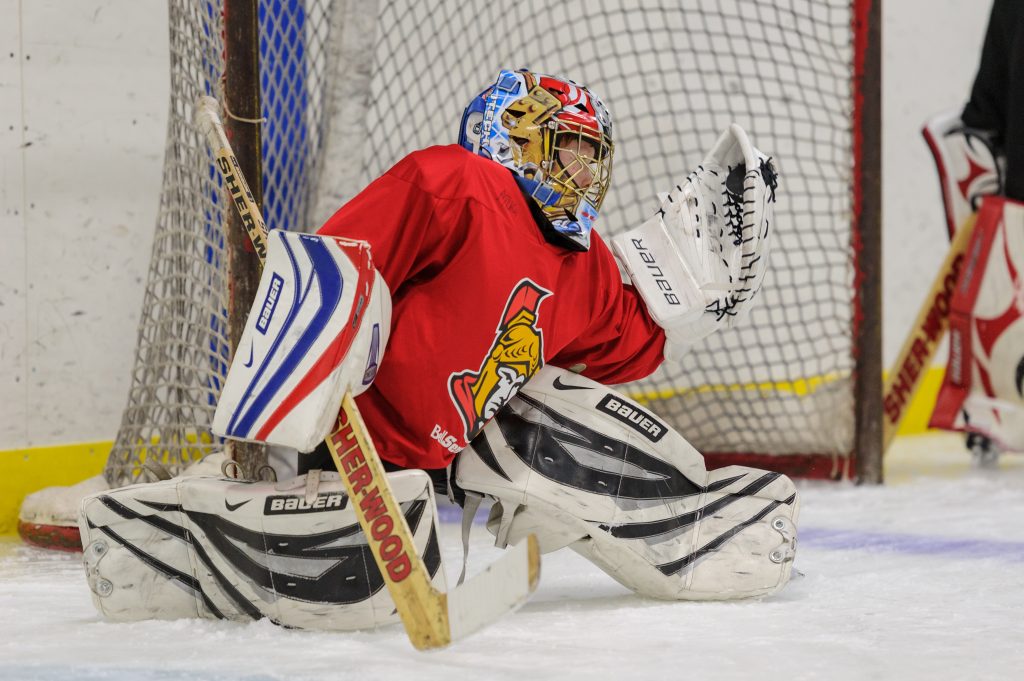 Looking to schedule goalie training?  Goalie Army Academy offers a wide range of goalie camps and goalie training options.
Elite level goaltenders and goaltenders who wish to advance themselves in hockey realize that there is no off-season.  Therefore, we have made options available year round to schedule goalie training so that our students grow into the best goaltenders at their respective levels.
Space may be limited to some of our programs, but we have many methods of ensuring that it is possible to schedule goalie training via team practices, association clinics, goaltender-specific power skating, as well as being able to provide our students with training equipment to help them reach their potential.
Our goal is to ensure that our goaltenders become the best that they can be to accomplish their goals in hockey, and we make sure that they have fun doing so.
For more information about our programs, please check out some of our training options to see what Goalie Army Academy has to offer.  If you would like to schedule goalie training to have us work with your goaltenders during team practices, association clinics, set up game video analysis sessions, or to have us answer any questions that you may have, please let us know how we can help.